I'm involved with a number of different businesses and organisations. You may want to:

Find out more

Become a customer

Refer someone else as a customer
(and get a reward for doing it…)

Become an investor
Click on the links below to find out more

Changing the game of workforce management
Emprevo finds perfect matches for flexible workers and smart employers, providing the technology to manage internal 'bank' staff and giving access to an external bank of reliable, trained and skills-assessed hospitality staff 24 hours a day, 7 days a week.
Emprevo was founded by hospitality and aged care industry experts who were frustrated by outdated workforce practices with the aim of making the complex, slow and frustrating process of filling shifts simple, fast and effective. Click here to find out more.

Career & life transition for athletes
Athletes Game Plan specialises in helping elite athletes create their life after sport so they don't go from Hero to Zero when their playing days are over.
The average career of an athlete is 3.5 years. I've seen some of the best athletes ever to walk the earth struggle when they retire with nothing to show for their years of hard work. Often their careers end suddenly through injury or poor decision-making.
The Athlete's Game Plan program builds a game plan for athletes, identifies opportunities, skills and interests in which they can build a career or business from.
Find out more here.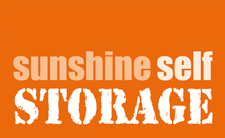 Self-storage for individuals and businesses.
Sunshine Self Storage offers convenient, safe, drive-up storage in Sunshine, a suburb located in western Melbourne. Customers have access to their goods daily from 7 am to 7 pm, 365 days per year, with controlled access and security monitoring. The business uses cargo shipping containers for storage, which are totally waterproof, rustproof and vermin proof, offering excellent storage at Melbourne's most competitive rates.
Find out more here.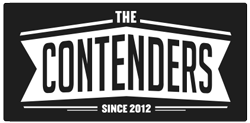 Brand strategy for successful businesses
Founded in 2012 with the belief that in today's competitive environment, all businesses have to fight for relevance. The Contenders now works with leading national and multi-national businesses across Australia and Asia.
The Contenders work to connect businesses to their customers by building distinctive, real brands.
Find out more here.
Aged Care & Healthcare Services
Sapphire Care is a renowned aged care provider offering exceptional care lifestyle and surroundings in a range of locations across Victoria, Australia.
Residents enjoy premium aged care accommodation with experienced, helpful staff on hand 24 hours a day. Sapphire Care residences are located in some of Melbourne's most desirable environment and the business is rapidly expanding to cater for the requirements of Australia's ageing population.
Find out more here.

The world's leading small business incubator
I've undertaken the Key Person of Influence 40 week incubator twice, in both 2012 and 2016 and I can truly say, it is transformational. I'd recommend it to anyone wanting to make a dent and become the "go-to" person in their industry.
If you'd like to find out more about KPI, click here.
Enter your details and they'll send you a FREE copy of their book outlining the system and strategy behind the program.
NO BRAINER ALERT
This is a REAL book, with actual pages and it will be mailed to you. Free of charge and with no obligation. It's a no brainer…. right?
Click here to get the book now.

Peak body for the sport I love
I've played basketball since I was 12 years old. I still remember my first game like it was yesterday. It was on the bitumen court of my hometown of Narrogin in Western Australia.
The sport has given me so much and I'd go as far as saying that it has changed my life.
I can trace virtually every significant moment in my life back to basketball and I'm continuing my involvement as a volunteer, currently as the acting chair of Basketball Australia.
Find out more here.